Sportex Carp Landing Nets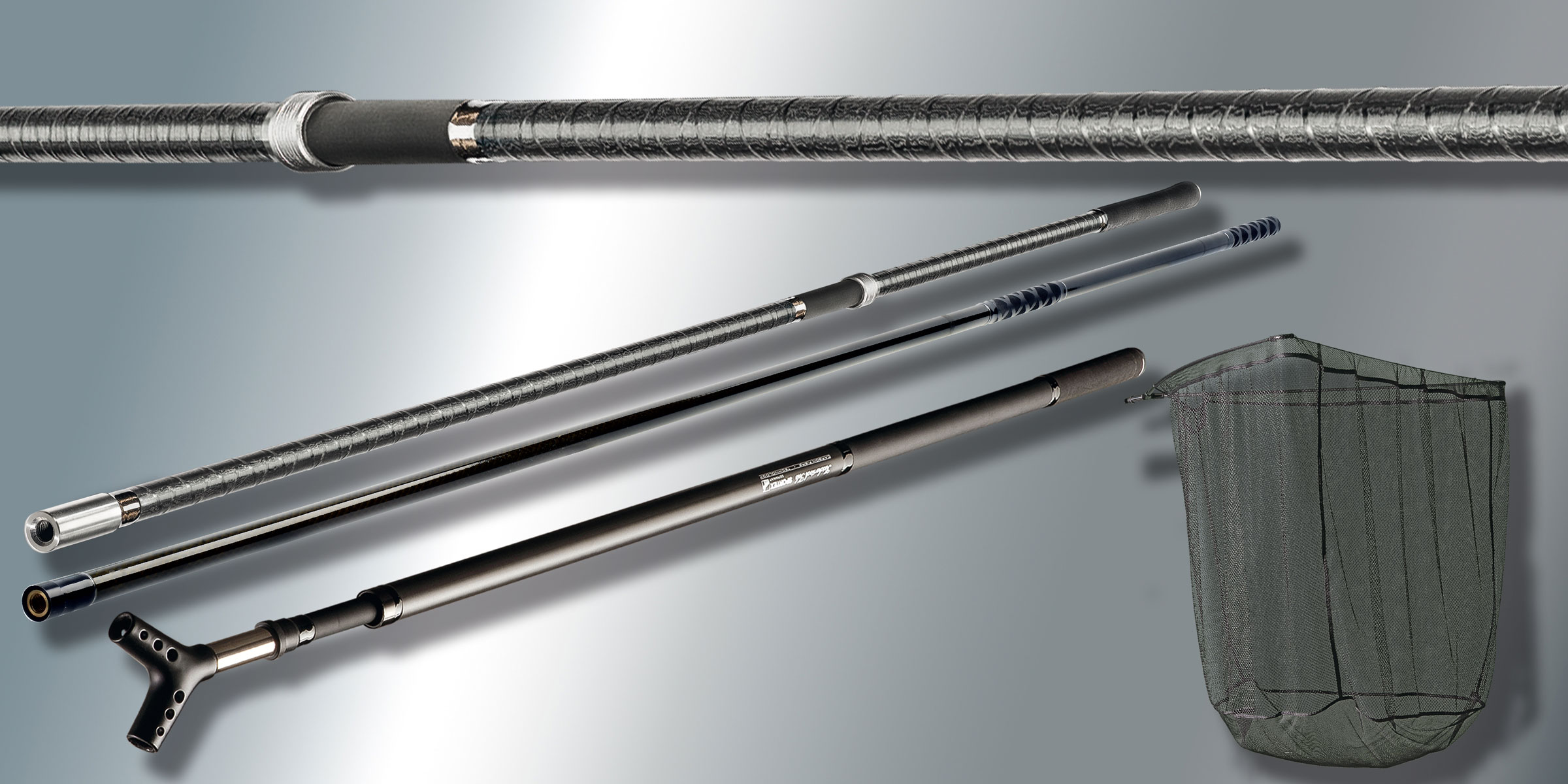 Carbon-Handle for landing nets
This 6ft light weight telescopic powerhandle is made from high-grade carbon for best performance and stability. Its innovative QuickFix Teleshaft allows you to easily extend and shorten the pole for best possible handling from shore, boat or when changing the net. The reinforced metal thread (British standard) perfectly works with spreader blocks and bait spoons for maximum flexibility and reliable operation.
"Morion" Landing Net
This 1.8m landing net is made using the same carbon material and design as the blank on our much-loved Morion rods. It is available either as a one-piece design, or two-piece with a special quick lock arrangement. This means that the net can be rapidly taken apart for easy handling, for example for use in the boat after landing. The English thread arrangement also means that the net can be easily fitted with a scoop, for example.
Landing net complete
| Model | Art.-No. | Length cm | RRP* |
| --- | --- | --- | --- |
| Landing net complete | 401010 | 180 | 169,95€ |
Morion Landing Nets
| Model | Art.-No. | Length cm | Length ft | Pieces | Transp. length cm | Weight gr. | RRP* |
| --- | --- | --- | --- | --- | --- | --- | --- |
| Stick 2-pieces | 145360 | 180 | 6 | 2 | 90 | 263 | 124,95€ |
Sticks
| Model | Art.-No. | Length cm | Length ft | Pieces | Transp. length cm | RRP* |
| --- | --- | --- | --- | --- | --- | --- |
| Stick 230cm TEL 2305 | 127231 | 230 | 7,5 | 2 | 127 | 59,95€ |
| Stick 340cm TEL 3405 | 127341 | 340 | 11,2 | 3 | 126 | 79,95€ |
*Recommended retail price