NOVA RS-2
THE NEW LIGHTWEIGHTS IN SPINNING
Nova Twitch
Catch success guaranteed! The rods in this completely upgraded series boast improvements in lightness and speed, the attributes that helped make their name. The newly-developed blank was conceived as the optimum answer for successful hunting for trout, perch and similar species. Added to that are a fine, sensitive tip, a rapid action and plenty of damping in the backbone. An absolute top choice for use with wobblers, spinners, blinkers or softbaits – and a price-performance ratio that can't be beaten!

Nova Dropshot
Elegant and powerful, these modern and feather-light spinning rods with super-sensitive tips were developed especially for use with small lures for dropshotting. This means that every nibble, however gentle, is fed reliably to the handle. And, of course, both of these outstanding models have all the strength needed to bring home even large specimens.

Nova Jig
The top choice for bait placement and fish-playing action. Anyone looking for a top rod in light to middle weight spinning will be impressed with this series. The newly-designed blank comes with a fast and somewhat harder tip area, so as to speed up the bait even better. The semi-parabolic action allows for optimum guidance. And the reserves of strength in the backbone allow for a secure and reliable strike. The perfect choice for both still and flowing water.

Nova Ultra Light
Super-fine and highly sensitive – anyone who likes going after trout, perch or zander with very small and lightweight baits, such as spoons, mini-wobblers, spinners or twisters, should get to know these fantastically precise creations with their extremely flexible full-carbon tips. The built-in guarantee of a catch comes free of charge!

Nova Vertical
For when you're intent on closing in on that big catch. With these individual rods the bait can be presented at precisely the depth wanted under the boat. The ultra-sensitive tip area reliably transmits every attack, and makes sure that when the fish bites it encounters no resistance. And thanks to the taut backbone, the hook is guaranteed to strike home securely. This rod has everything needed for successful open water fishing.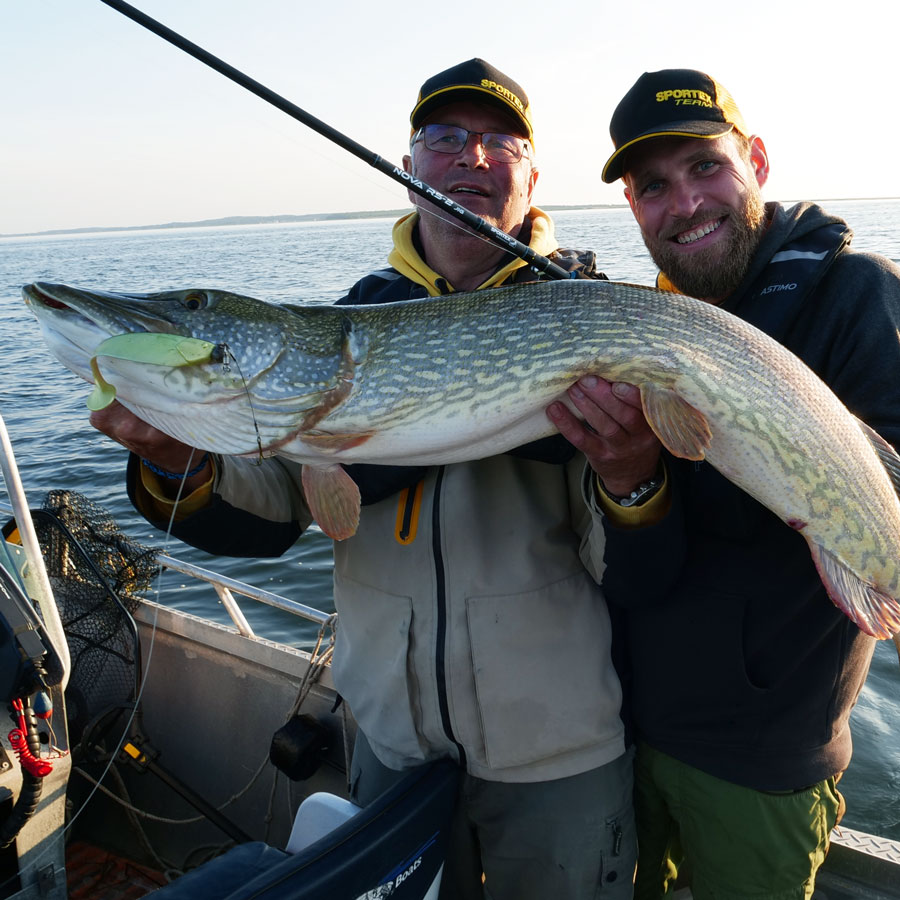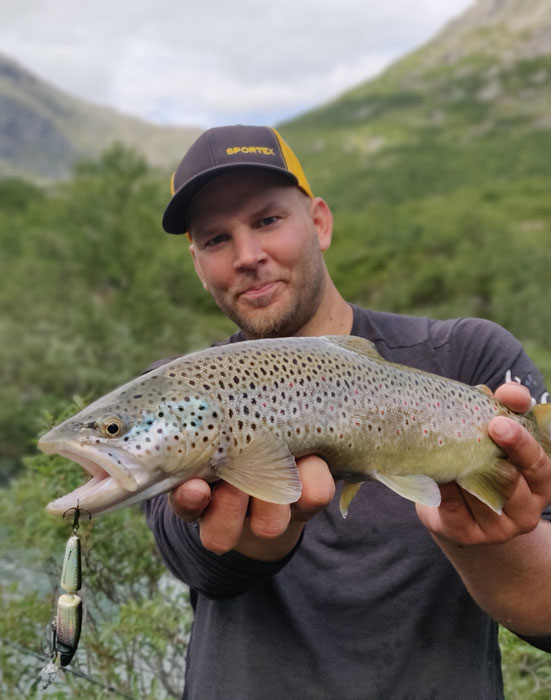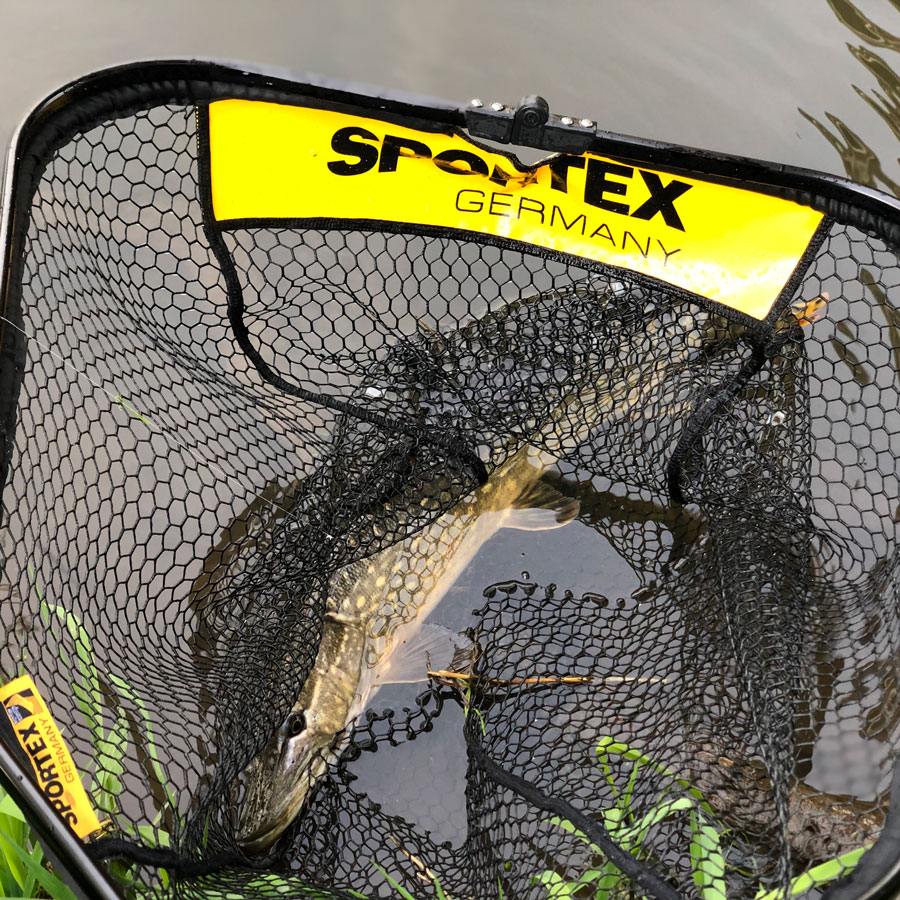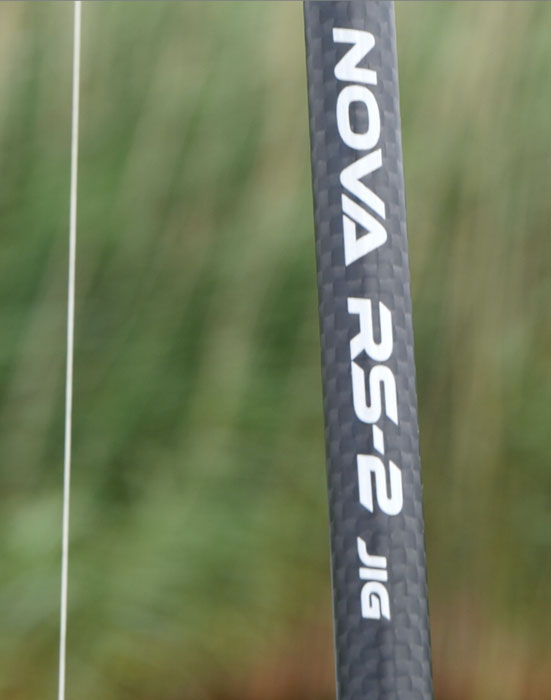 Click & Learn
Information on the Nova RS-2
Watch & Bend
Bending curves of Nova RS-2
The rods's bending curves of casting weights 40gr and 60gr (9 ft) in comparison.
Alle For all rods in these videos, the same power up to 1,50kg/3,3lb at maximum was used.
You will find all comparisons of with various other rod series
HERE
.
Nova RS-2
2,65m - 40g - PT 2602


Nova RS-2
2,65m - 60g - PT 2603
Click & Watch
Videos for Nova RS-2
Rotate & Zoom
The Nova RS-2 in 3D view
MOVE
ROTATE
ZOOM
MOVE
ROTATE
ZOOM
Watch
Blank of the Nova RS-2

Nova ULR
| Model | Art.-No. | Length cm | Length ft | Pieces | Transp. length cm | Cast gr. | Weight gr. | Guides | RRP* |
| --- | --- | --- | --- | --- | --- | --- | --- | --- | --- |
| PT1810 | 113110 | 185 | 6 | 2 | 96 | 0,5 - 5 | 88 | 8 | 144,95€ |
| PT2010 | 113112 | 200 | 6,5 | 2 | 103 | 0,5 - 5 | 94 | 8 | 152,95€ |
| PT1811 | 113111 | 185 | 6 | 2 | 96 | 0,7 - 9 | 92 | 8 | 149,95€ |
| PT2011 | 113113 | 200 | 6,5 | 2 | 103 | 0,7 - 9 | 96 | 8 | 159,95€ |
Nova Twitch
| Model | Art.-No. | Length cm | Length ft | Pieces | Transp. length cm | Cast gr. | Tolerance  gr. | Weight gr. | Guides | RRP* |
| --- | --- | --- | --- | --- | --- | --- | --- | --- | --- | --- |
| PT1910 | 113120 | 195 | 6,3 | 2 | 101 | 10 | 3 - 16 | 94 | 7 | 139,95€ |
| PT1911 | 113121 | 195 | 6,3 | 2 | 101 | 15 | 4 - 20 | 96 | 7 | 144,95€ |
| PT2110 | 113122 | 215 | 7 | 2 | 111 | 10 | 3 - 15 | 108 | 8 | 147,95€ |
| PT2111 | 113123 | 215 | 7 | 2 | 111 | 20 | 6 - 28 | 113 | 8 | 152,95€ |
| PT2121 Baitcast | 113124 | 215 | 7 | 2 | 11 | 20 | 6 - 28 | 120 | 10 | 159,95€ |
| PT2431 | 113135 | 240 | 8 | 2 | 124 | 20 | 7 - 31 | 122 | 8 | 144,95€ |
| PT2432 | 113126 | 240 | 8 | 2 | 124 | 40 | 11 - 52 | 135 | 8 | 159,95€ |
Nova Jig
| Model | Art.-No. | Length cm | Length ft | Pieces | Transp. length cm | Cast gr. | Tolerance  gr. | Weight gr. | Guides | RRP* |
| --- | --- | --- | --- | --- | --- | --- | --- | --- | --- | --- |
| PT2602 | 113262 | 265 | 8,7 | 2 | 137 | 40 | 16 - 53 | 180 | 9 | 179,95€ |
| PT2603 | 113263 | 265 | 8,7 | 2 | 137 | 60 | 17 - 74 | 182 | 9 | 189,95€ |
Nova Vertical
| Model | Art.-No. | Length cm | Length ft | Pieces | Transp. length cm | Cast gr. | Tolerance  gr. | Weight gr. | Guides | RRP* |
| --- | --- | --- | --- | --- | --- | --- | --- | --- | --- | --- |
| PT1921 | 113131 | 195 | 6,3 | 2 | 101 | 30 | 10 - 39 | 122 | 8 | 152,95€ |
| PT1922 Baitcast | 113132 | 195 | 6,3 | 2 | 101 | 30 | 10 - 39 | 129 | 10 | 159,95€ |
Nova Dropshot
| Model | Art.-No. | Length cm | Length ft | Pieces | Transp. length cm | Cast gr. | Tolerance  gr. | Weight gr. | Guides | RRP* |
| --- | --- | --- | --- | --- | --- | --- | --- | --- | --- | --- |
| PT2211 | 113140 | 225 | 7,3 | 2 | 117 | 10 | 5 - 19 | 129 | 8 | 154,95€ |
| PT2512 | 113141 | 250 | 8,2 | 2 | 129 | 15 | 5 - 24 | 131 | 9 | 159,95€ |
Nova ULR Travel
| Model | Art.-No. | Length cm | Length ft | Pieces | Transp. length cm | Cast gr. | Weight gr. | Guides | RRP* |
| --- | --- | --- | --- | --- | --- | --- | --- | --- | --- |
| PT2201 | 113151 | 210 | 7 | 4 | 57 | 2 - 8 | 126 | 9 | 163,95€ |
| PT2301 | 113152 | 230 | 7,6 | 5 | 51 | 2 - 8 | 143 | 10 | 169,95€ |
Nova Jerk Travel
| Model | Art.-No. | Length cm | Length ft | Pieces | Transp. length cm | Cast gr. | Tolerance  gr. | Weight gr. | Guides | RRP* |
| --- | --- | --- | --- | --- | --- | --- | --- | --- | --- | --- |
| PT1823 Baitcast | 113160 | 180 | 6 | 4 | 49 | 60 | 31 - 74 | 166 | 10 | 164,95€ |
Nova Travel
| Model | Art.-No. | Length cm | Length ft | Pieces | Transp. length cm | Cast gr. | Tolerance  gr. | Weight gr. | Guides | RRP* |
| --- | --- | --- | --- | --- | --- | --- | --- | --- | --- | --- |
| PT2421 | 113171 | 240 | 8 | 4 | 65 | 20 | 7 - 29 | 150 | 8 | 179,95€ |
| PT2422 | 113172 | 240 | 8 | 4 | 65 | 40 | 11 - 49 | 156 | 8 | 184,95€ |
| PT2423 | 113173 | 240 | 8 | 4 | 65 | 60 | 17 - 71 | 164 | 8 | 189,95€ |
*Recommended retail price
** Due to production tolerance, the actual rod weight may vary up to 8%