Sportex Duffel Bag
This one puts eyery other rucksack in its pocket!
Material: 100% TPU-coated Polyester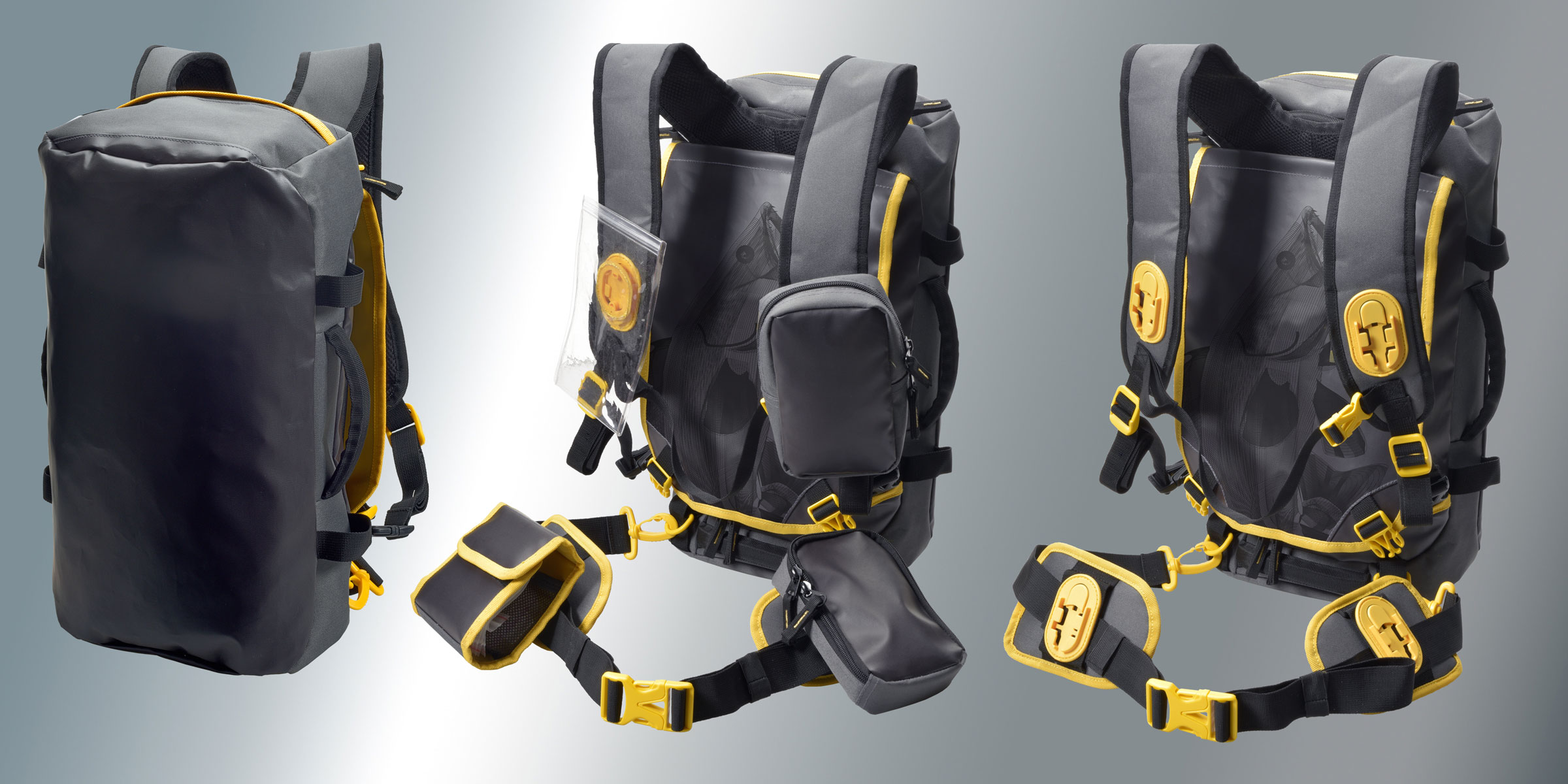 The duffel bag is a backpack specially tailored to the needs of modern spin anglers. Four additional pockets, which can be attached in any combination using the click system, enable the angler to quickly and easily adapt to the particular situation on the water. For example, the cell phone pocket reliably protects your phone from rain while also allowing you to operate it without taking it out. Made from highly resilient TPU material, the duffel bag is very resistant to wear, kink and tear.
The material is also waterproof and weatherproof. Available in two sizes (M and L), the duffel bag comes as a basic version without the additional pockets or as a full version including the expandable pockets. The shoulder straps can be stowed away in a back pocket and additional handles quickly transform the duffel bag into a travel bag for leisure.
SOLO
| Model | Art.-No. | Size | Dimensions | RRP* |
| --- | --- | --- | --- | --- |
| Duffelbag with travel bag function | 321001 | large | 48 x 35 x 18 cm | 109,95€ |
| Duffelbag with travel bag function | 321003 | medium | 43 x 26 x 14 cm | 89,95€ |
Complete
| Model | Art.-No. | Size | Dimensions | RRP* |
| --- | --- | --- | --- | --- |
| Duffelbag incl. 5 additional pockets | 321002 | large | 45 x 35 x 18 cm | 159,95€ |
| Duffelbag incl. 5 additional pockets | 321004 | medium | 42 x 26 x 14 cm | 139,95€ |
*Recommended retail price