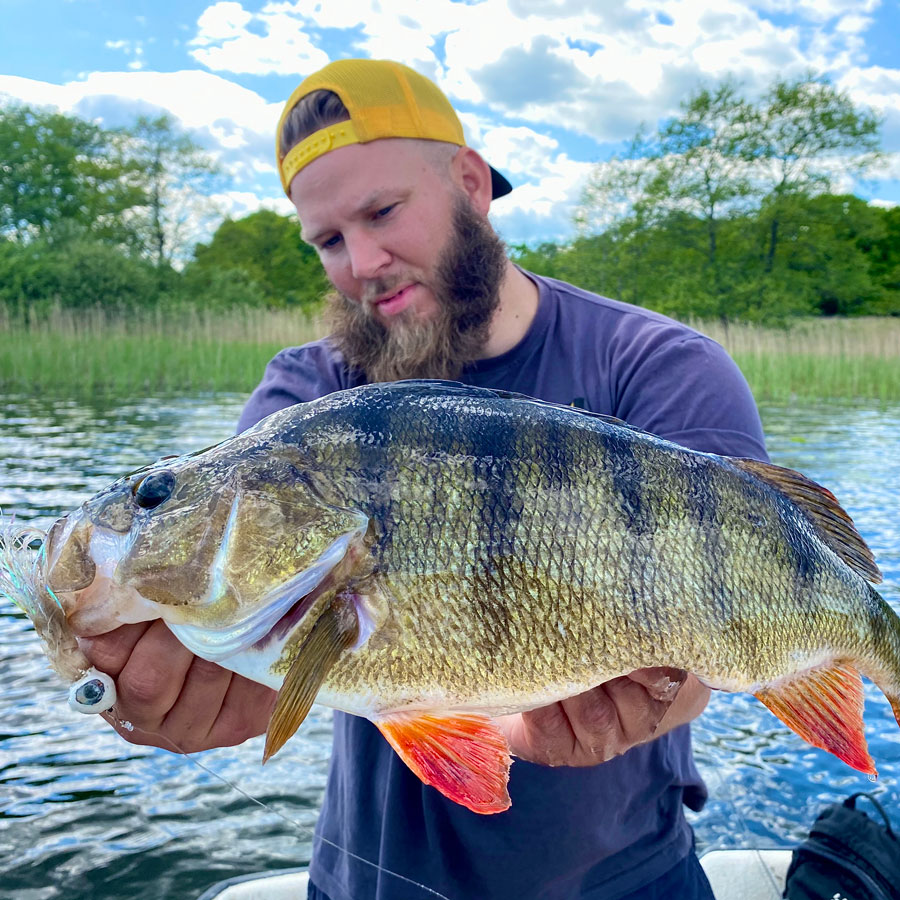 CURVE RS-2
HOLDS THE LINE, ALL THE WAY THROUGH
Light, dynamic, and timelessly elegant. When we upgraded this popular series of rods, we used a special and extremely high quality carbon material, which in particular improves resetting speed and acceleration when casting. In addition, the carbon fibres have more tensile strength, which gives the extremely slim blank perceptibly more power reserves in the backbone than previously. This means that specimens can be more easily kept away from obstacles when being played, and can be brought to the net more quickly. Thanks to their lightweight structure, the rods lie very balanced in the hand, and make for hours of fatigue-free fishing. Among the top quality fittings are a single Duplon handle with VSS reel seat, high-quality SIC guides, and an innovative D-Hook hook keeper from Seaguide. Anyone on the lookout for an inspiring spinning rod with superb medium-fast action need look no further!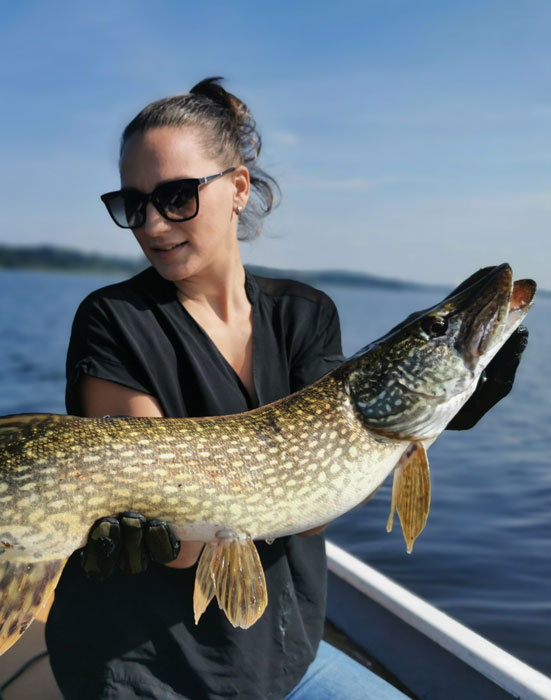 Click & Learn
Information on the Curve RS-2
Watch & Bend
Bending curves of Curve RS-2
The rods's bending curves of casting weights 40gr and 60gr (9 ft) in comparison.
Alle For all rods in these videos, the same power up to 1,50kg/3,3lb at maximum was used.
You will find all comparisons of with various other rod series
HERE
.
Curve RS-2
2,70m - 40g - PS 2712


Curve RS-2
2,70m - 60g - PS 2713
Click & Watch
Videos for Curve RS-2
Rotate & Zoom
The Curve RS-2 in 3D view
MOVE
ROTATE
ZOOM
MOVE
ROTATE
ZOOM
Watch
Blank of the Curve RS-2
Curve Spin RS-2
| Model | Art.-No. | Length cm | Length ft | Pieces | Transp. length cm | Cast gr. | Tolerance  gr. | Weight gr. | Guides | RRP* |
| --- | --- | --- | --- | --- | --- | --- | --- | --- | --- | --- |
| PS1811 | 117180 | 180 | 6 | 2 | 97 | 10 | 3 - 16 | 107 | 7 | 169,95€ |
| PS2110 | 117200 | 210 | 7 | 2 | 109 | 10 | 3 - 15 | 112 | 7 | 179,95€ |
| PS2111 | 117201 | 210 | 7 | 2 | 109 | 20 | 8 - 27 | 117 | 7 | 189,95€ |
| PS2411 | 117251 | 240 | 8 | 2 | 124 | 20 | 7 - 26 | 137 | 8 | 189,95€ |
| PS2412 | 117252 | 240 | 8 | 2 | 124 | 40 | 15 - 52 | 151 | 8 | 194,95€ |
| PS2413 | 117253 | 240 | 8 | 2 | 124 | 60 | 19 - 72 | 152 | 8 | 199,95€ |
| PS2711 | 117281 | 270 | 9 | 2 | 139 | 20 | 9 - 29 | 155 | 9 | 199,95€ |
| PS2712 | 117282 | 270 | 9 | 2 | 139 | 40 | 17 - 53 | 163 | 9 | 209,95€ |
| PS2713 | 117283 | 270 | 9 | 2 | 139 | 60 | 18 - 73 | 169 | 9 | 214,95€ |
| PS2714 | 117284 | 270 | 9 | 2 | 139 | 80 | 23 - 92 | 186 | 9 | 219,95€ |
Curve RS-2 Seacast
| Model | Art.-No. | Length cm | Length ft | Pieces | Transp. length cm | Cast gr. | Tolerance  gr. | Weight gr. | Guides | RRP* |
| --- | --- | --- | --- | --- | --- | --- | --- | --- | --- | --- |
| PS2422 | 117232 | 240 | 8 | 2 | 124 | 40 | 15 - 53 | 168 | 8 | 199,95€ |
| PS2423 | 117233 | 240 | 8 | 2 | 124 | 60 | 19 - 73 | 180 | 8 | 209,95€ |
*Recommended retail price
** Due to production tolerance, the actual rod weight may vary up to 8%