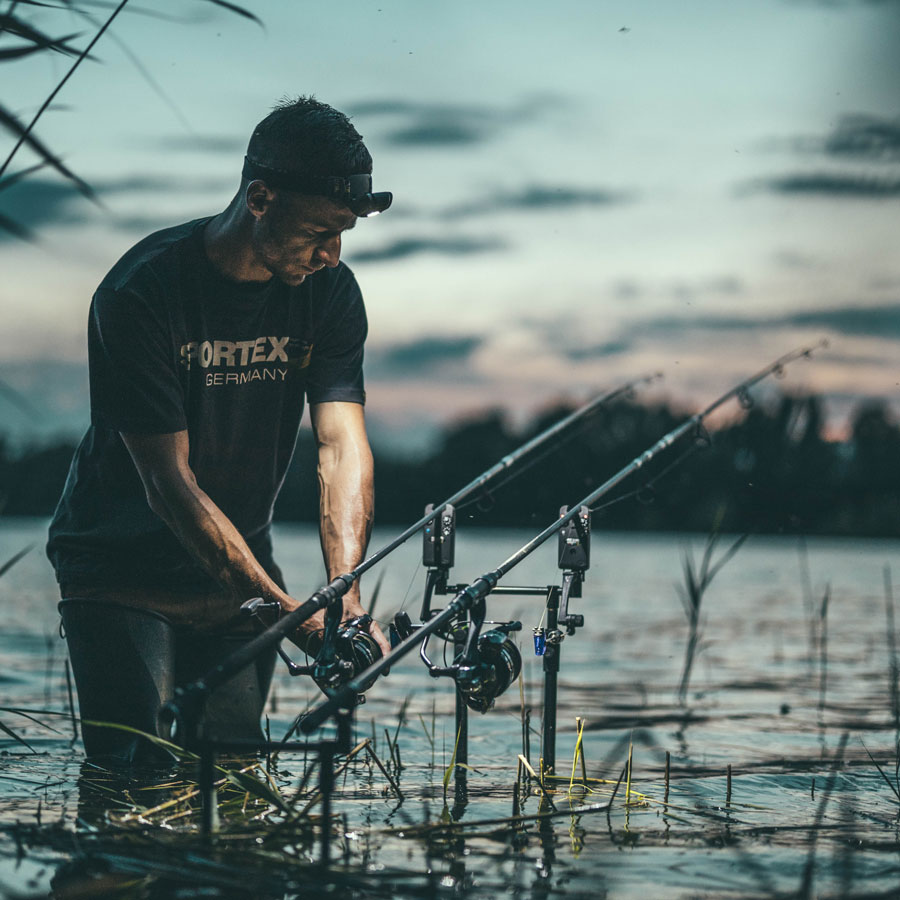 D.N.A. CS-2
POWER RODS WITH A WINNING HERITAGE
The ultimate choice for dynamic casting and fish-playing power. This innovative series of rods is laced with pure carp-catching DNA. The extraordinarily fast reset, together with the slim high-performance blank, deliver distance and accuracy when casting. Thanks to the semi-parabolic action, there are always enough reserves of power to keep even specimen fish well away from obstacles and tire them rapidly before landing. Add to that the outstandingly good damping characteristics, which absorb even the wildest head lunge thanks to the superb flexibility of the tip, and fewer fish will be lost. All 12ft models are fitted with single 3A full cork handles, while the 13ft models come with single Duplon handles. Top-quality SIC guides from Seaguide and a stable FUJI DPS reel seat add to the quality. Their fine finish makes these rods real eye-catchers too.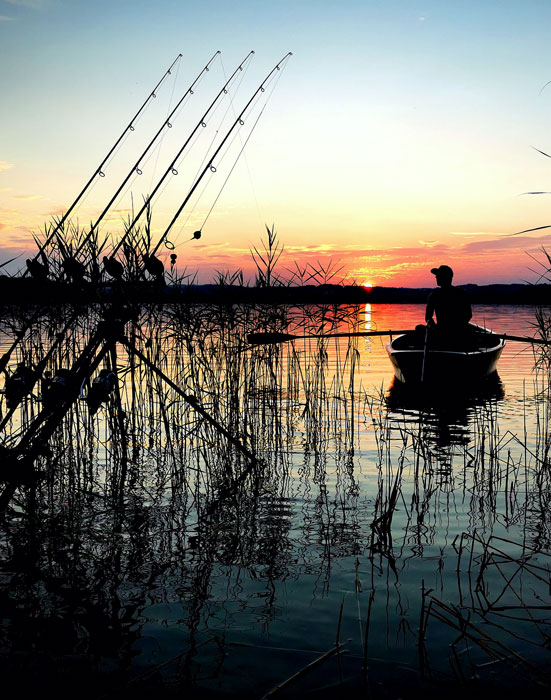 Click & Learn
Information on the D.N.A. CS-2
Watch & Bend
Bending curves of D.N.A. CS-2
The rods's bending curves of casting weights 3,0lbs and 3,25lbs (12 ft) in comparison.
Alle For all rods in these videos, the same power up to 1,50kg/3,3lb at maximum was used.
You will find all comparisons of with various other rod series
HERE
.
D.N.A. CS-2
12 ft - 3,00 lbs


D.N.A. CS-2
12 ft – 3,25 lbs
Click & Watch
Videos for D.N.A. CS-2
Rotate & Zoom
The D.N.A. CS-2 in 3D view
MOVE
ROTATE
ZOOM
MOVE
ROTATE
ZOOM
Watch
Blank of the D.N.A. CS-2

D.N.A CS-2
| Model | Art.-No. | Length cm | Length ft | Pieces | Transp. length cm | Cast gr. | Weight gr. | Guides | RRP* |
| --- | --- | --- | --- | --- | --- | --- | --- | --- | --- |
| D.N.A CS-2 12" 2,75lbs. | 145331 | 366 | 12 | 2 | 188 | 2,75lbs. | 310 | 6 | 329,95€ |
| D.N.A CS-2 12" 3,00lbs. | 145332 | 366 | 12 | 2 | 188 | 3,00lbs. | 329 | 6 | 339,95€ |
| D.N.A CS-2 12" 3,25lbs. | 145333 | 366 | 12 | 2 | 188 | 3,25lbs. | 348 | 6 | 349,95€ |
| D.N.A CS-2 12" 3,50lbs. | 145334 | 366 | 12 | 2 | 188 | 3,50lbs. | 365 | 6 | 349,95€ |
| D.N.A CS-2 13" 3,75lbs. | 145335 | 396 | 13 | 2 | 203 | 3,75lbs. | 409 | 6 | 359,95€ |
D.N.A CS-2 Distance
| Model | Art.-No. | Length cm | Length ft | Pieces | Transp. length cm | Cast gr. | Rod weight** gr. | Guides | RRP* |
| --- | --- | --- | --- | --- | --- | --- | --- | --- | --- |
| D.N.A CS-2 Distance 13" 3-5oz. | 145338 | 396 | 13 | 2 | 203 | 3-5oz. | 430 | 6 | 369,95€ |
*Recommended retail price
** Due to production tolerance, the actual rod weight may vary up to 8%